Norwegian Fjords
Dance with Eviactive on Cunard's Queen Mary 2
August 4 to 11, 2019
Highlights
Join our ballroom dance cruise on the Queen Mary 2 with our award-winning and internationally acclaimed dance professionals. All bookings must be made through our travel office.  
For everyone who loves to dance, wants to travel, meet like-minded people.
For fans of Strictly Come Dancing, Dancing With The Stars, and So You Think You Can Dance – all the latest craze in dance  hosted television.
Dancing nightly to live music hosted by our professionals and the Cunard dance team.
Group dance lessons hosted by Eviactive's Passion to Dance team of professionals.
Welcome cocktail party and fantastic camaraderie aboard the newly Remastered Queen Mary 2 luxury liner.
Cunard Queen Mary 2 boasts the largest ballroom at sea for us to whirl and twirl as we pass through spectacular natural beauty.
Unlock the "Gateway  to the Fjords" in Bergen, Norway.
Enter Viking Villages.
Cruise along the Nærøyfjord, a UNESCO World Heritage landscape.
Itinerary
Cunard QM2

Port

Arrival

Depart

August 4, Sunday

Southampton, United Kingdom, cocktail welcome party, after dinner dancing.

3 pm

August 5, Monday

At Sea – 2 group lessons, private lessons available, after dinner dancing.

At Sea

August 6, Tuesday

Bergen, Norway, 1 group lesson, after dinner dancing.

Morning

 Afternoon

August 7, Wednesday

Alesund, Norway, after dinner dancing.

Morning

Afternoon

August 8, Thursday

 Flaam and

Sognefjord, Norway, TBD, after dinner dancing.

Early Morning

Afternoon

August 9, Friday

Stavenger, Norway, Lessons TBD,

Morning

Afternoon

August 10, Saturday

At Sea – 2 group lessons, private lessons available, after dinner dancing.

 At Sea

August 11, Sunday

Southampton, United Kingdom

7 am
Dance Schedule under review.
Pricing:
Starting at $1,949USD plus port fees and taxes of $102.70USD
Included: Almost daily group dance lessons (6 in total) with our award-winning professionals, welcome cocktail reception, all meals, nightly entertainment, one of the largest dance floors of on the seas, dancing to live music and dancing to our own music mix of ballroom music.
Not included: Dance registration for social dancers – $419USD* social dancers, $450USD competitive dancers, travel insurance, flights, personal purchases, consumer protection, private lessons available upon request, alcoholic beverages, gratuities.
Our Lead Pros
Ole Burlay (DVIDA)

Olé holds the record as six-time undefeated champion in the Amateur Championship in the Ukraine for Ballroom dance. He was also a finalist at the Open European Professional Ballroom Championships and of the Open Canadian Latin Championships. Upon starting his career in Canada, he quickly rose to the top of the Pro-Am world of dancing, becoming the Arthur Murray champion in both styles of international Latin and American Smooth. He is recognized on the dance floor for his constant smile and graciousness. For 6 consecutive years he has received the award for top teacher at the Crystal Leaf International Dancesport Championship and he is consistently one of the top 10 teachers at the prestigious Ballroom dance competition La Classique. He has also been the top teacher finalist Dancesport Series 2016 and 2017. Olé will be our lead teacher on this cruise to the Fjords Cruise and the  Mediterranean cruise starting April 8, 2019 in Monte Carlo. He will coordinate the dance pros for this cruise and we are confident that if you have not already been won over by his charm and teaching style, this cruise will win you over.
James Prouton (LISTD, LNATD)
We welcome James to our dance team. He plans to walk from home to the Queen Mary 2 dock in Southampton. James began his dancing career at the age of 2½, all thanks to Top of the Pops and Adam Ant! After perfecting the routine to 'Prince Charming', his parents, recognizing his talent, enrolled him in local dancing classes. He studied tap, ballet and jazz as well as ballroom and Latin up until he was 9 years of age, when he started to compete in ballroom competitions. James quickly established himself amongst the top ballroom dancers in the UK, winning a string of juvenile and junior titles. As a competitive adult ballroom dancer he established himself as one of the UK's top amateurs, regularly finishing in the top 6 in England and in the quarter finals of most international championships. He ranked as the UK Ten dance champion and was very privileged to represent England at the World Championships where he finished 9th. In 2004, James decided to turn professional and took 3 years away from competitive dancing to concentrate on teaching – and to find the right person with which to start a new chapter in his dancing career.  Over the years, his dancing has become his number one passion and we can't imagine anyone better to join our Passion to Dance cruises. Don't be fooled by all those titles, James is a charming and proficient social dancer.
Lauren Rudick (certified instructor with the International Yoga Alliance E-RYT 500 and RYT-CEP)
Internationally celebrated instructor Lauren Rudick has let her love of yoga take her around the world! She has studied, taught and practiced yoga across 6 continents and in over 30 countries. Lauren has been teaching yoga for over a decade and inspiring people to live passionately. She will be offering two Yoga sessions to focus on balance and flexibility for the dancing. Prior to her career as a yoga professional she worked for the luxury Regent Cruises organizing children's and staff events. Her charm and exuberance are infectious.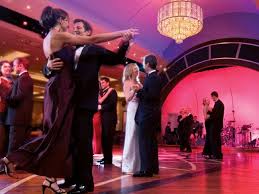 NEW!! Competition at Sea with Igor Litvinov and Renata Shvarts

The Poseidon Ball
Welcoming Igor Litvinov and Renata Shvarts hosts and creators of the Poseidon Ball – show dance and competition event on the Queen Mary 2.
Highlights
Nightly Dancing to live music and DJ music on the largest floating ballroom dance floor.
Workshops and dance classes with top professionals.
Your friends and family can join our social dance workshops and watch you compete.
Cruise pricing same as above. Instead of dance fee there is a competition fee of $450 USD for anyone booking through Eviactive ($650 for those booking on their own. We are limited in space for those not booking through us). Entry fee covers 4 single dance (additional dances see fee schedule below), a welcome cocktail party, entry ticket for the pro, entry to 2 competitor classes and one competitor workshop, 2 Yoga classes designed for dancers, nightly dancing with all our pros, awards for scholarships.
Non dancers fee $299 USD, social dancers $450 USD when booking through Eviactive.
Additional dances for competitors, see entry fees below.
Enjoy a vacation while you dance, travel to the picturesque cities of Bergen, Norway, Flaam, Norway and more, gawk at the amazing natural wonders of the Fjord scenery, travel on the luxury Queen Mary 2.
Spectacular scenery of the Norwegian Fjords.
Bring your pro or compete with one of ours.
Send us an email to book now. info@eviactive.com
The  Judges
Igor Litvinov (USISTD)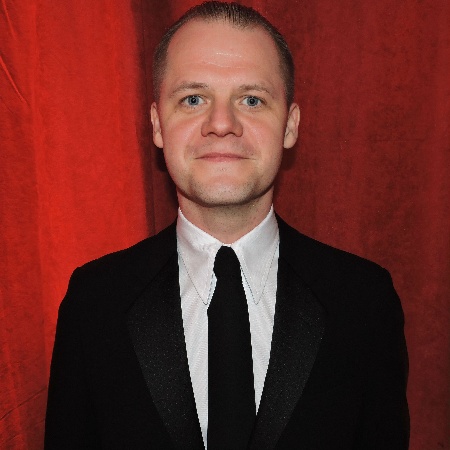 Originally Moscow, Russia, Igor is a citizen of the world. He is an accomplished and medalled 10-dancer, standard dancer, and a 3-time winner of the coveted Showdance Divisition  Ohio Star Ball Competition. Igor coaches children, Amateurs, Professional, and Pro-Am couples and same-sex Ballroom competitive couples, one of whom became recent North-American National Champions. Igor is a sanctioned judge.
Paul Holmes (NDCA – National Dance Council of America)
Paul is a champion Licensed adjudicator and National judge for the NDCA(National Dance Council of America) and a well-known choreographer and coach. He is certified in International Standard and Latin, and American Smooth and Rhythm. IN his amateur career he was the British National and UK champion. Later as a pro/am dancer. He is considered one of the most sought-after teachers in the U.S., a master at tailoring lessons to make the biggest impact for a student's individual need
Viktoriya Drubetskaya
Viktoriya was a 1999 UK Open Professional Rising Star Finalist, 1999 USA Professional Rising Star Champion, 2001-2002 US and World Mambo Champion. 2002 US Professional Rhythm Finalist. As an amateur she was a 1USA Amateur Latin Finalist as well as a Junior 10-Dance Finalist in Moldova. Since 2002, she has been learning about human body movement in depth in Laban Institute of Movement Studies, has studied Dance Notation via Language of Dance and Kestenberg Movement Profile. She has also been certified as Eric Franklin Level 3 movement educator. She has used her knowledge successfully, creating BESSI (Body, Effort, Shape, Space, and Imagery) to train top level junior, youth and adult competitors who were US representatives to many world championships. As of Jnauary 2016, Viktoriya became a WDSF Adjudicator and a Technical Examiner.
Renata Shvarts
-Chairperson (WDSF)
Renata has both National and International credentials as a certified dance judge and WDSF World Class Adjudicator and Chairman of Judges. She has had the honor of adjudicating some of the most prestigious championships in the world including, but not limited to: 2018 WDSF World Latin SR I Dancesport Championships in Shijiazhuang, China, 2017 WDSF World Latin SR I Dancesport Championships, Miami, USA and 2017 WDSF Grand Slam Amateur Latin and Standard, Hong Kong. As a competitive dancer, Renata and her husband Anatoliy have won and placed in finals of many regional Professional Rising Star Latin and Open Championships. They were 3rd at the United States National Dance-Sport Championships – Amateur Latin (Miami, Florida). They were also runners up in Professional Open Rising Star Latin at La Classique Du Québec International Championship in Montreal, Canada. They have been fortunate to represent U.S.A. at the World Masters Invitational Championship in Innsbruk, Austria.
Events and Categories
Single dance age categories
A1 26 to 34         A: 35-47                       B1: 48-55         B2: 56-63         C: 64-70  D 71- 78         E 79+
Levels
Closed: Intermediate Bronze/Full Bronze
Open: Intermediate Bronze/Full Bronze      Intermediate Silver/Full Silver     Open Gold
Dances
American Smooth Waltz, Tango, Foxtrot, Viennese Waltz
American Rhythm Cha cha, Rumba, Swing, Bolero, Mambo, Salsa
International Standard Waltz, Tango, Foxtrot, Quickstep, Viennese Waltz
International Latin Cha Cha, Rumba, Samba, Paso Doble, Jive
Argentine Tango
Multi Dance 3 dance challenge
American Smooth Waltz, Tango and Foxtrot
American Rhythm Cha Cha, Rumba and Swing
International Standard Waltz, Tango and Foxtrot
International Latin Cha Cha, Rumba and Samba
Scholarship
American Smooth: Waltz, Tango, Foxtrot, Viennese Waltz
American Rhythm: Cha Cha, Rumba, Swing, Bolero, Mambo
International Standard: Waltz, Tango, Foxtrot, Quickstep, Viennese Waltz
International Latin: Cha Cha, Rumba, Samba, Jive, Paso Doble
Solo Showcase
No longer than 2 minutes 30 seconds
Until May 6                                                                  After May 6
Single Dances $25                                                        Single Dance $35
Multi Dance $70                                                           Multi Dance $80
Scholarship $80                                                            Scholarship $90
Show Dance $100                                                         Show Dance $125
Competitor Entry Fee  & Registration – Includes: 4 single dances. T-shirt, cocktail party, Hub Talk workshop with our judges, 2 technique classes with top pros. Non dancers and friends $299 to included entry to competition,T-shirt, cocktail party.
Social dancers $450 and includes 5-6 dance classes, cocktail party, 2 yoga classes
Minimum of 5 single dances to be eligible for scholarship. Men, women, and same sex couples will compete among each other. See who wins.
Tags: Strictly come dancing, Dancing With the Stars, Dance Holidays, Shall we dance, ballroom dance cruies, ballroom dance, dancers at sea, dancing at sea