Poseidon Ball Cunard Cruises
Poseidon Ball Cunard 2022
August 31 – September 4, 2022
4 nights/5 days
competition/vacation
Highlights
Ballroom dance competition while traveling at sea. 
Dance party and camaraderie every day.
Special dance workshops from world class professionals
Visit Bruges
Our exceptional team will offer technique and styling classes, as part of the competition package.
Dancing nightly to live music.
Welcome cocktail party with open bar
To be part of this event or eligible to compete, bookings must be made through us info@eviactive.com
| | | | |
| --- | --- | --- | --- |
| Date | Port | Arrive | Depart |
| Wednesday, August 31, 2022 | Southampton – registration and cocktail party. Welcome from Marcus Hilton MBE | | 5PM |
| Thursday, September 1, 2022 | St Peter Port, Competition day 1 | AM | early evening |
| Friday, September 2, 2022 | At Sea, workshop and competition day 2 |        – |      – |
| Saturday September 3, 2022 | Amsterdam. Competition day 3 and awards | | Early evening |
| Sunday, September 4, 2022 | Southampton | Disembark | |
Included*: entry to competition for student and professional, one technique and styling class, one judges' workshop, cocktail party with open bar, all meals, nightly entertainment, one of the largest dance floors of on the seas (although smaller than regulation competition floor), nightly dancing to live music, unique dance environment, lots of time to mingle with our coaches and judges. Note that all CDC travel guidelines at the time of sailing will be adhered to.
Not included: Travel insurance, flights, personal purchases,  private lessons available upon request, alcoholic beverages, gratuities, dance entries
Competition at Sea with Igor Litvinov and Renata Shvarts. Travel by Eviactive

The Poseidon Ball
Welcoming
Marcus and Karen Hilton MBE
Together, Marcus and Karen are a force in the ballroom dance world. They are the undefeated 16 times World
Champions: 9 x World Professional Ballroom Champions, 1 x World Professional 10 Dance Champions, 3 x World Professional Ballroom Showdance Champions, 2 x World Amateur Latin American Champions, and 1 x World Amateur 10 Dance Champions. We are thrilled to welcome them to our 2021 team.
Emcee Marcus Hilton MBE
Marcus is president and Chairman of the Board of the British Dance Council. He is also the voice of Blackpool. The Hiltons' climb to the top of the dance world was accomplished the old- fashioned way. They earned it through hard work and practice. We are honored that he has agreed to emcee our fun compet
ition and become the voice of Poseidon Ball, at least for 2021. Make no mistake, despite a fun ambience, is the old-fashioned way that will get noticed on the dance floor.
Karen Hilton MBE
Karen will join our judges panel. She is sought after as an outstanding and talented coach. Karen has been recognized as one of the world's best dancers and judges. Welcome!
Organizers
Igor Litvinov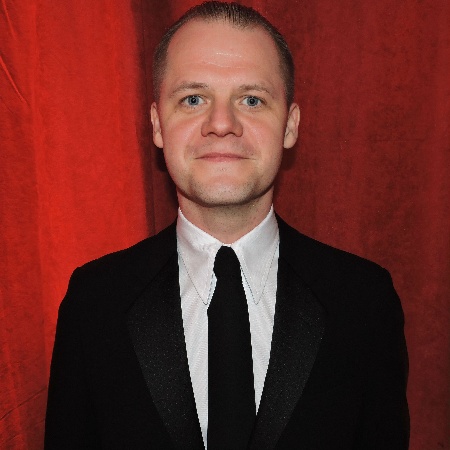 Originally Moscow, Russia, Igor is a citizen of the world. He is an accomplished and medalled 10-dancer, standard dancer, and a 3-time winner of the coveted Showdance Divisition  Ohio Star Ball Competition. Igor coaches children, Amateurs, Professional, and Pro-Am couples and same-sex Ballroom competitive couples, one of whom became recent North-American National Champions. Igor is a sanctioned judge.
Renata Shvarts -Chairperson

Renata has both National and International credentials as a certified dance judge and WDSF World Class Adjudicator and Chairman of Judges. She has had the honor of adjudicating some of the most prestigious championships in the world including, but not limited to: 2018 WDSF World Latin SR I Dancesport Championships in Shijiazhuang, China, 2017 WDSF World Latin SR I Dancesport Championships, Miami, USA and 2017 WDSF Grand Slam Amateur Latin and Standard, Hong Kong. As a competitive dancer, Renata and her husband Anatoliy have won and placed in finals of many regional Professional Rising Star Latin and Open Championships. They were 3rd at the United States National Dance-Sport Championships – Amateur Latin (Miami, Florida). They were also runners up in Professional Open Rising Star Latin at La Classique Du Québec International Championship in Montreal, Canada. They have been fortunate to represent U.S.A. at the World Masters Invitational Championship in Innsbruk, Austria.
Travel organizer
Eva Stelzer
Event planner and travel specialist, Eva is the master of ceremonies for all Poseidon Ball travel planning and the cruise line liaison for the Poseidon Ball. A former professor of education, Eva brings her wealth of experience and perspective as an Amateur dancer in the Pro-Am world.
Events and Categories
Pro-Am age categories

A1 25 to 31         A: 32-40                       B1: 41-50         B2: 51-60         C: 61-70  D 71- 78         E 79+
Am-Am age categories
S1 45-55.           S2 55+
Levels
Closed: Intermediate Bronze/Full Bronze
Open: Intermediate Bronze/Full Bronze      Intermediate Silver/Full Silver     Open Gold
Dances
American Smooth Waltz, Tango, Foxtrot, Viennese Waltz
American Rhythm Cha cha, Rumba, Swing, Bolero, Mambo, Salsa
International Standard Waltz, Tango, Foxtrot, Quickstep, Viennese Waltz
International Latin Cha Cha, Rumba, Samba, Paso Doble, Jive
Argentine Tango,
Multi Dance 3 dance challenge
American Smooth Waltz, Tango and Foxtrot
American Rhythm Cha Cha, Rumba and Swing
International Standard Waltz, Tango and Foxtrot
International Latin Cha Cha, Rumba and Samba
Scholarship
American Smooth: Waltz, Tango, Foxtrot, Viennese Waltz
American Rhythm: Cha Cha, Rumba, Swing, Bolero, Mambo
International Standard: Waltz, Tango, Foxtrot, Quickstep, Viennese Waltz
International Latin: Cha Cha, Rumba, Samba, Jive, Paso Doble
Solo Showcase
No longer than 2 minutes 30 seconds
Competitor Entry Fee  & Registration – $500 USD Includes: T-shirt, cocktail party, Hub Talk workshop with Marcus Hilton MBE, 1 technique class with top pros. Non dancers and friends $325 to include entry to competition,T-shirt, cocktail party. All competitors must book through us. Please note that $500 includes entry for two competitors, either pro-am or am-am. Supplemental fee for professionals partnering with only one amateur.
Heat entry fees*
Until  Feb 1, 2021                                                              After Feb 2, 2021

Single Dances $36                                                                         Single Dance $40
Multi Dance    $88                                                                          Multi Dance $95
Scholarship.    $98                                                                          Scholarship $115
Show Dance $200                                                                          Show Dance $220
*A minimum of 5 single dances is required to be eligible to dance in the scholarship. All dance heat entries are 50% refundable in the event of cancellation prior to April 20 and non refundable after April 21. Heat entries fees are transferable to another competition held by Igor Litvinov or Renata Shvarts. Men, women, and same sex couples will compete among each other. Entry to workshops, competition, cocktail reception, and group class with Marcus is $500USD per student. No fees are attached to the professional and students can enter with up to 2 pros. There will be an additional charge for dancing with a 3rd and 4th pro unless the professional is shared with another student.