Poseidon Ball Queen Mary 2
Poseidon Ball Queen Mary 2
Blackpool Ballroom Dance Extension
May 20 to 24, 2020
Join us on Cunard's Queen Mary 2 for an incredible extension to the Blackpool Ballroom Dance experience. Or join us for a unique stand on its own experience. The Poseidon Ball combines vacation and competition on the luxury liner. Our signature camaraderie, attention to detail, and award-winning service on the Queen Mary 2 make this a great competition opportunity. The Poseidon Ball Queen Mary 2 takes place on the largest ballroom floor at sea. For the price of 3 nights at a hotel you can have 4 nights on the Queen Mary 2, all meals, and 4 single dances entry at the Poseidon Ball. Don't miss this boat!
Date
Port
Arrive
Depart
Friday, May 20, 2020
Southampton
5PM
Saturday, May 21, 2020
At Sea – all day practise sessions for the competition
Sunday, May 22, 2020
Bruges (tours from Zeebrugge), Belgium- time to get of the ship and enjoy
8AM
5PM
Monday May 23,2020
St Peter Port, Guernsey – competition 9AM to 2PM.

Show dance and awards 5 to 7PM

8AM
6PM
Tuesday, May 24, 2020
Southampton
6:30AM
Price includes: cabin fare, all meals, port fees and taxes, 4 single dances for competitors, cocktail reception, entrance to the competition of all.
Competitors starting at $1,250 USD
Non Competitors starting at $875 USD
Not included: Additional dances, gratuities, beverage package, transportation to and from the ship, insurance highly recommended, personal purchases.
Additional Entry Fees:
Events and Categories
Single dance age categories
A1 26 to 34 A: 35-47 B1: 48-55 B2: 56-62 C: 63-70 D 71- 78 E 79+
Levels
Closed: Intermediate Bronze/Full Bronze
Open: Intermediate Bronze/Full Bronze Intermediate Silver/Full Silver Open Gold
Until May Nov 15, 2019                                                         After Nov 16, 2019

Single Dances $25                                                                         Single Dance $35
Multi Dance $70                                                                            Multi Dance $80
Scholarship $85                                                                             Scholarship $50
Show Dance $110                                                                          Show Dance $125
Competitor Bookings include: 4 single dances. T-shirt, cocktail party, Hub Talk workshop with our judges, 1 technique class.
Minimum of 5 single dances to be eligible for scholarship. Men, women, and same sex couples will compete among each other. See who wins.
Dances
American Smooth Waltz, Tango, Foxtrot, Viennese Waltz
American Rhythm Cha cha, Rumba, Swing, Bolero, Mambo, Salsa
International Standard Waltz, Tango, Foxtrot, Quickstep, Viennese Waltz
International Latin Cha Cha, Rumba, Samba, Paso Doble, Jive
Argentine Tango, Salsa, Hustle
Multi Dance 3 dance challenge
American Smooth Waltz, Tango and Foxtrot
American Rhythm Cha Cha, Rumba and Swing
International Standard Waltz, Tango and Foxtrot
International Latin Cha Cha, Rumba and Samba
Scholarship
American Smooth: Waltz, Tango, Foxtrot, Viennese Waltz
American Rhythm: Cha Cha, Rumba, Swing, Bolero, Mambo
International Standard: Waltz, Tango, Foxtrot, Quickstep, Viennese Waltz
International Latin: Cha Cha, Rumba, Samba, Jive, Paso Doble
Solo Showcase
No longer than 2 minutes 30 seconds
Competition at Sea with Igor Litvinov and Renata Shvarts. Travel by Eviactive

The Poseidon Ball
Welcoming Igor Litvinov and Renata Shvarts co- hosts and creators of the Poseidon Ball – show dance and competition event on the Queen Mary 2. In conjunction with Eviactive Travel.
Some of our Judges
Igor Litvinov (USISTD)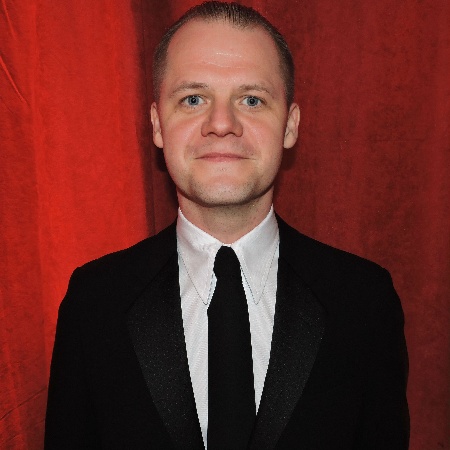 Originally Moscow, Russia, Igor is a citizen of the world. He is an accomplished and medalled 10-dancer, standard dancer, and a 3-time winner of the coveted Showdance Divisition  Ohio Star Ball Competition. Igor coaches children, Amateurs, Professional, and Pro-Am couples and same-sex Ballroom competitive couples, one of whom became recent North-American National Champions. Igor is a sanctioned judge.
Viktoriya Drubetskaya
Viktoriya was a 1999 UK Open Professional Rising Star Finalist, 1999 USA Professional Rising Star Champion, 2001-2002 US and World Mambo Champion. 2002 US Professional Rhythm Finalist. As an amateur she was a 1USA Amateur Latin Finalist as well as a Junior 10-Dance Finalist in Moldova. Since 2002, she has been learning about human body movement in depth in Laban Institute of Movement Studies, has studied Dance Notation via Language of Dance and Kestenberg Movement Profile. She has also been certified as Eric Franklin Level 3 movement educator. She has used her knowledge successfully, creating BESSI (Body, Effort, Shape, Space, and Imagery) to train top level junior, youth and adult competitors who were US representatives to many world championships. As of Jnauary 2016, Viktoriya became a WDSF Adjudicator and a Technical Examiner.
Renata Shvarts
-Chairperson (WDSF)
Renata has both National and International credentials as a certified dance judge and WDSF World Class Adjudicator and Chairman of Judges. She has had the honor of adjudicating some of the most prestigious championships in the world including, but not limited to: 2018 WDSF World Latin SR I Dancesport Championships in Shijiazhuang, China, 2017 WDSF World Latin SR I Dancesport Championships, Miami, USA and 2017 WDSF Grand Slam Amateur Latin and Standard, Hong Kong. As a competitive dancer, Renata and her husband Anatoliy have won and placed in finals of many regional Professional Rising Star Latin and Open Championships. They were 3rd at the United States National Dance-Sport Championships – Amateur Latin (Miami, Florida). They were also runners up in Professional Open Rising Star Latin at La Classique Du Québec International Championship in Montreal, Canada. They have been fortunate to represent U.S.A. at the World Masters Invitational Championship in Innsbruk, Austria.
Travel organizer
Eva Stelzer
Event planner, travel specialist, and curriculum developer, Eva is the master of ceremonies for all Poseidon Ball travel planning and the cruise line liaison for the Poseidon Ball. Eva, a former professor of education. comes to the group as an Amateur dancer in the ProAm world.
Events and Categories
Single dance age categories
A1 26 to 34         A: 35-47                       B1: 48-55         B2: 56-62         C: 63-70  D 71- 78         E 79+
Levels
Closed: Intermediate Bronze/Full Bronze
Open: Intermediate Bronze/Full Bronze      Intermediate Silver/Full Silver     Open Gold
Tags: Poseidon Ball, Blackpool, Queen Mary 2, Cunard, ballroom dance, ballroom dance cruise